⚖️
Otaku's Rage: Waifu Strikes Back
Skip Straight to the Horny Parts
---
Synopsis
Brace yourselves, it's another match-3 game
Otaku's Rage: Waifu Strikes Back is a match-3 fantasy game developed by Feodosly and Mensh. It was published by Feodosly and came to steam in February of 2021. I swear I don't go out of my way to find match-3 games to review. I just seem to be unable to escape them. Someday I'll check on stuff like this before buying the game, but the mystery is part of the fun!
After completing all the porn games on Steam, you suddenly find a new one! But your sister (who is very thicc) shames you relentlessly for your shut-in otaku lifestyle. After falling asleep you awaken in a magical world, in the body of a handsome warrior. There are 4 babes that you have to train with in order to defeat the evil witch who cast a spell on you (why not).
The art in this game is pretty decent. While the game is in a typical Japanese H-game setting, the creators are Russian, so the art style isn't exactly what I would call anime, but a close approximation. I like it though. All the characters are thiccer than you tend to see in Japanese games. I don't mean that J games don't have big boobs (they definitely do) but the proportions of the bodies in this game feel a little more catered towards those who like more meat on the bones.
The core gameplay cycle is to switch between the 4 fantasy ladies, each of which will teach you about combat. There really isn't much to teach though, since it's a bog standard match-3 game, but they do tell you what the tiles do so that's pretty useful. There are only 4 types of tiles, so while in past match-3 games I've gotten frustrated at how annoying it can be to find matches, this one is much more casual. You fight a girl, buy power upgrades, rinse, repeat.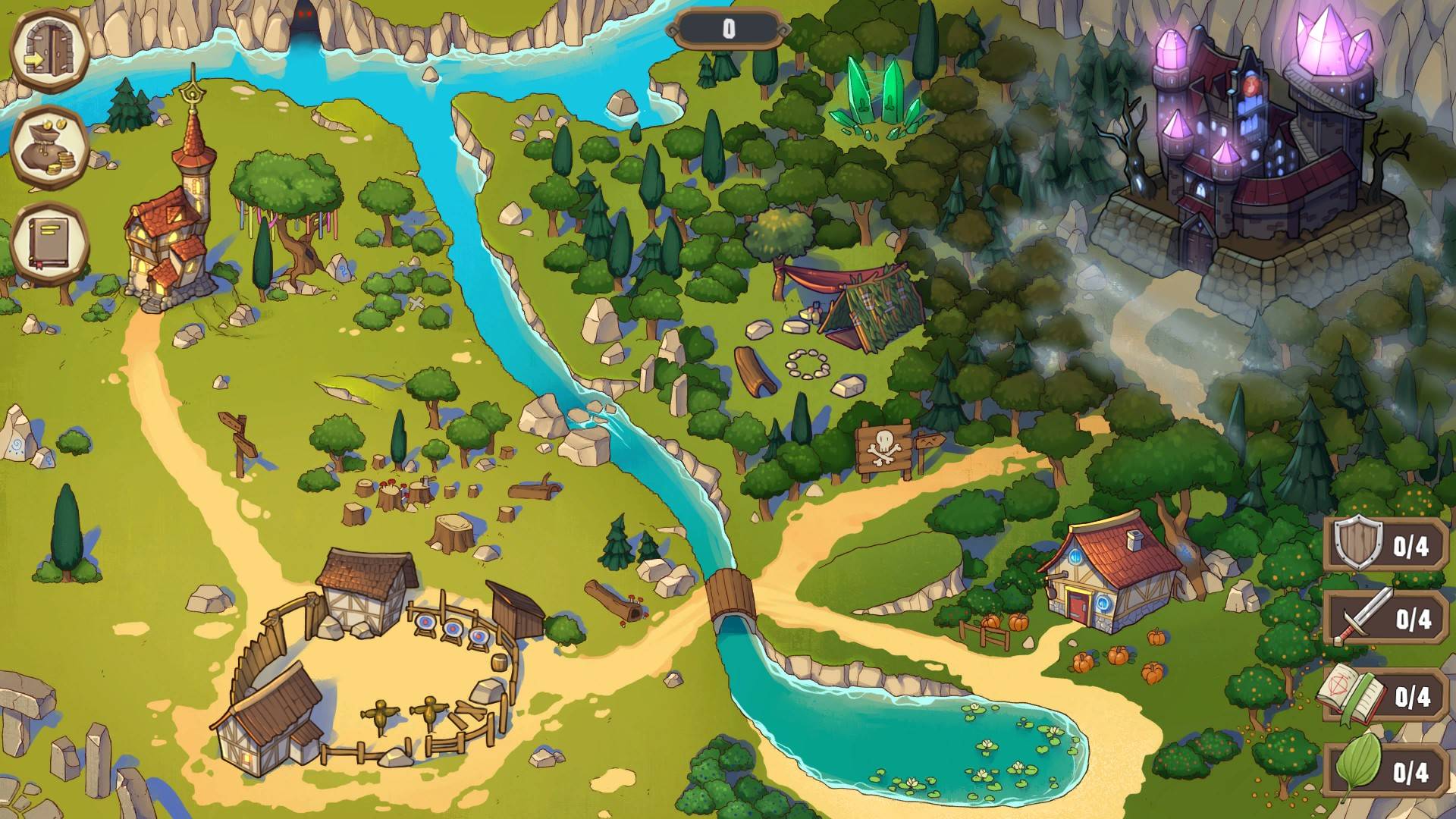 After defeating each girl a few times you unlock a sex scene with them. Each one has a foreplay scene, and a sex scene.
The match-3 section of the game, while simple, leaves a lot to be desired. It feels slow and clunky a lot of the time, and the sounds overlap to earshattering levels if you're playing with headphones like me. Maybe I should embrace my freaky side and start playing these games on my big speakers, but even I have some bridges that I won't cross.
After you train up you get to fight the evil witch, who —surprise!— is your sister. Who could have possibly seen this coming? Also you go Super Saiyan when you smash. This was also the only fight I had any real issue with. I had to repeat the occasional fight in the training section of the game but it was pretty rare. This one took multiple tries. Apparently it was even harder not too long ago, as in the Steam discussion forums, a lot of people complained, leading to the dev to actually push out a patch that nerfs her.
Turns out I was being dumb. The upgrade menu actually has a second page that I had all but ignored. After spending some cash there I had no problem.
---
Horny Parts
Characters

These characters are NICE
Stripping

Like any good h-game, your opponents lose clothing as they lose health. Just like real life!
Foreplay

Is it technically foreplay if you finish? Go ask a philosopher. I just called it that to differentiate between the actual PIV sex scenes.
Horniest Part
Sex

The most sought after reward for our weary otaku warrior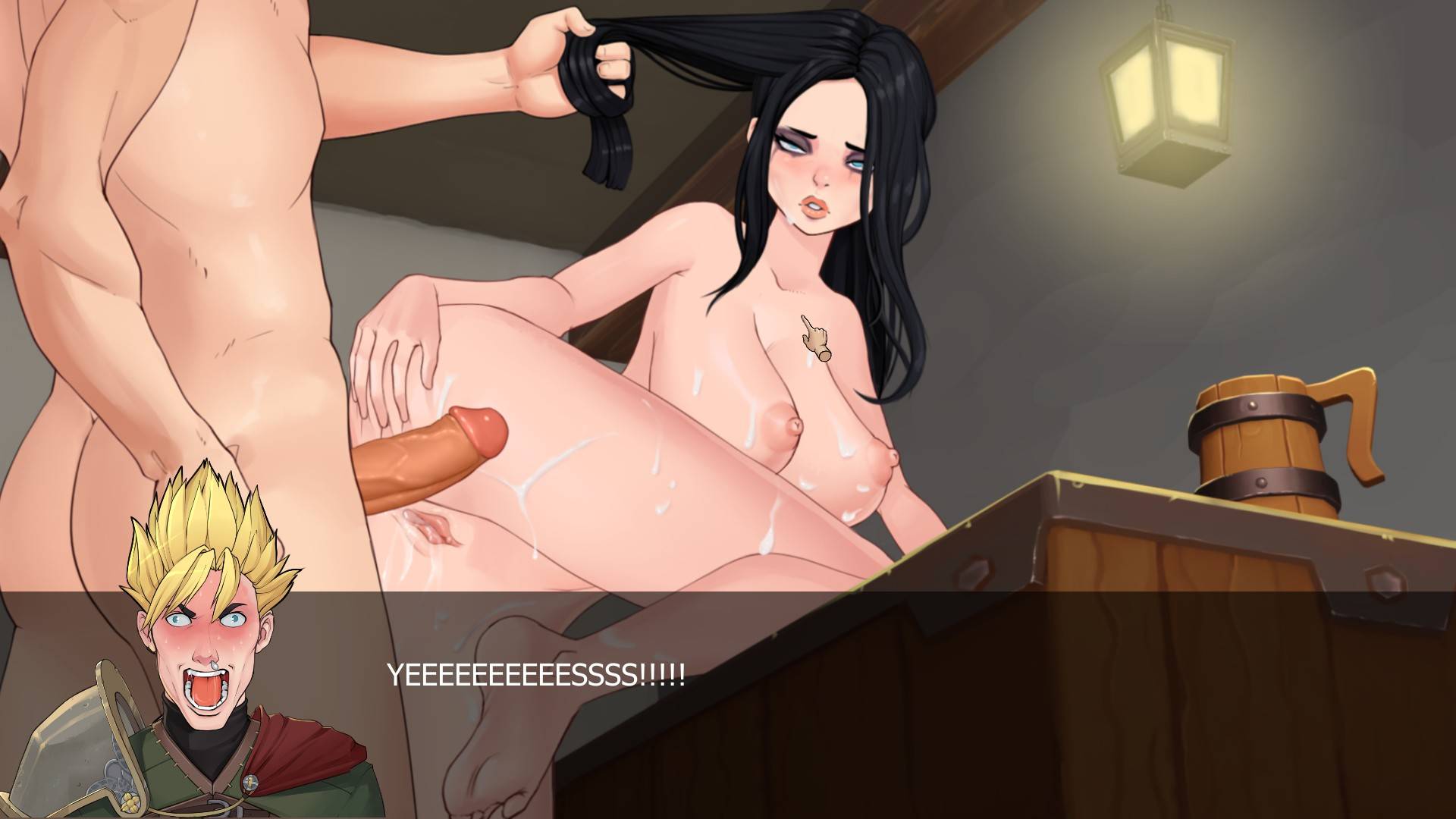 ---
Rating
Neutral
This isn't the worst match-3 game I've played, and it has some decent sex scenes and characters. It's also hard to argue with a price of $1.99, but honestly it's not much to write home about. It is however enough to get me to check out some of the other games by this developer, like The "Vault 69", or "Who Wants to Strip This Babe? Hentai Streamer Girl".
Additional Things of Note
This game had pretty much no Otaku's Rage, and no waifu ever struck back.
Thank you so much for reading. Please consider following us on Twitter or subscribing to our Patreon