⚖️
Hentai Milf Quiz 3
Skip Straight to the Horny Parts
---
Synopsis
Answer Question, Receive Milf. JK there's no milfs in this game.
Hentai Milf Quiz 3 is the latest installment in the Hentai Milf Quiz series, which is a spinoff of the Hentai Monster Quiz series of games. It was developed and published by Cyber Keks and released on Steam in October of 2020. I got this game when a friend told me the entire collection was on sale. So now I have every game made by Cyber Keks, for better or for worse.
You are a contestant of some kind! Answer questions and these various professionals will strip for you! Each "milf" (I use the term lightly) has a different topic of trivia, and a different outfit. That's really it. All of the games by Cyber Keks are incredibly cheap because they're all very short, both in gameplay time and in scope.
Each question has 4 potential answers for you to choose. If you get too many wrong, you'll have to start over. I have a couple of issues with the core gameplay here. First of all the text all seems to be machine translated from Russian. (I assume it's Russian at least, since that's the only other language option). For the most part you can tell what the "milf" is trying to say.
My second issue with the gameplay is how many questions you have to answer just to unlock a static image. There are questions for individual shoes and socks. It's just a little egregious.
My third issues is how slow the camera moves. After you get a question right the camera will focus on the next article of clothing to be removed. The problem is not only that it goes slow, but that it seems to jump around randomly. Get the answer right for a single show, and the camera will pan up to the head over a time period of about 15 seconds. Get that one right and it pans right back down to the other shoe. Would have been great if it had followed some kind of logical order.
And finally, the one thing I can't and will'n't forgive. The characters aren't milfs. It's right there in the title but the ages seem to be all over the place. I would say the nun is about as close as it gets, but she still has more "mommy" energy than "milf" energy. (Yes those are two different things, no I will not explain the distinction).
---
Horny Parts
The Outfits

I actually do like some of the outfits, though they often don't make sense. I can appreciate that a certain amount of effort went into the art for this game.
The Gallery

Just a collection of naked ladies. I was hoping you could control the levels of undress, but alas you can only see their naked forms. Shame.
---
Horniest Part
The "milfs"

I will never call them "milfs" without the scare quotes, but I can still appreciate them for who they are.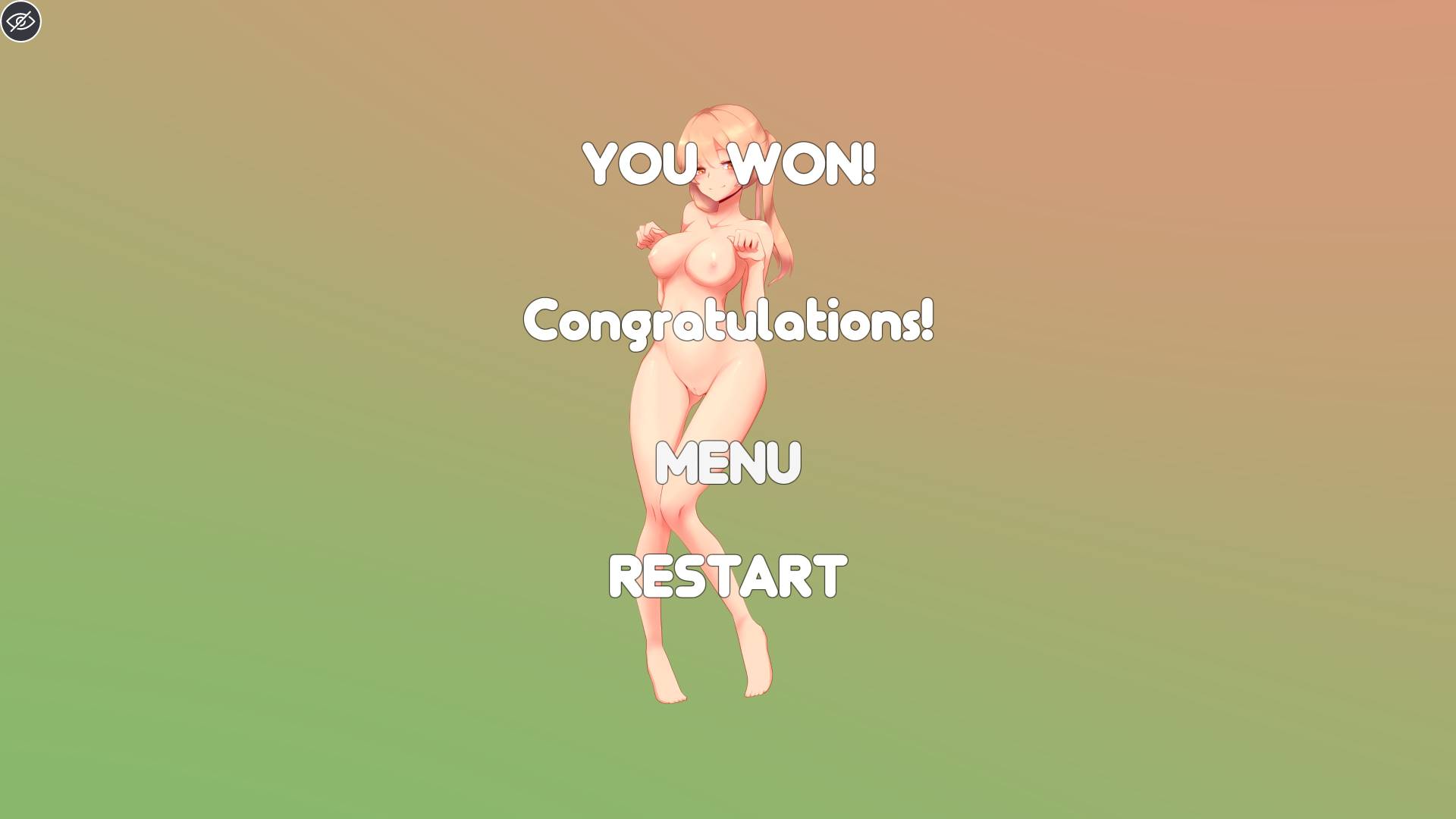 ---
Rating
Negative
The trivia is rough to get through, the title is misleading, and it's a bit of a slog for very little payoff. However I will say that I really respect the rate at which Cyber Keks seems to be churning out games. I don't think I'll play any of the other ones I got in the collection, or if I do I won't write about them, but I respect the hustle.
Thank you so much for reading. Please consider following us on Twitter or subscribing to our Patreon